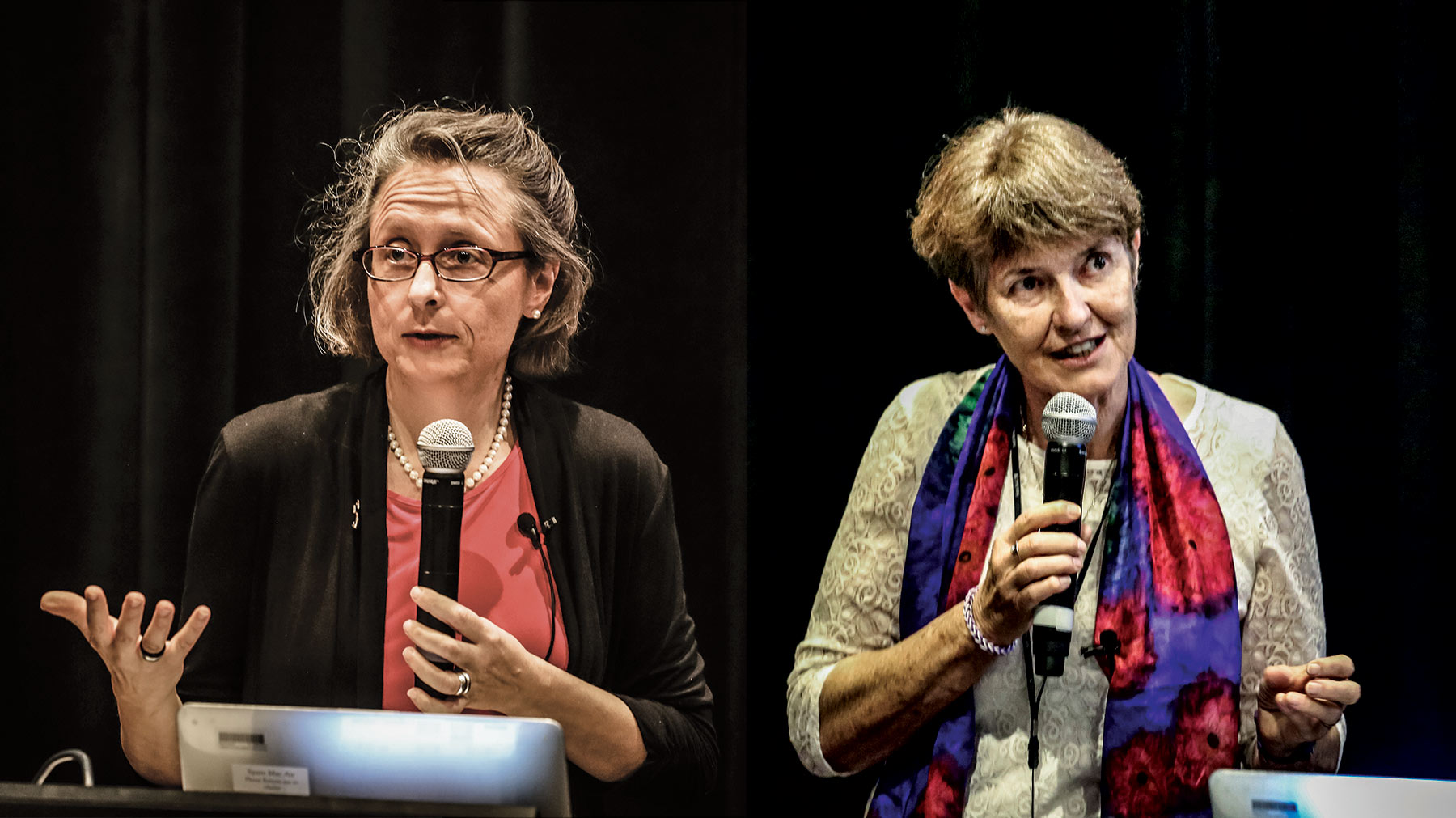 As a global organization the Sisters of Mercy have special consultative status with the Economic and Social Council of the UN.
SR Denise directs the Mercy Association Global Action and Justice Programme. The purpose is to support and inform on the global issues of trafficking, modern slavery, cosmology and eco justice. An important part of the Global Action work is a direct link to the UN through Sr Aine who co-ordinates the Mercy Global Action at the UN.
SR Aine collaborates with other NGOE who share the same global concerns and together they use their voices to bring about structural change and intervention into the global policy making process using their grass roots experience. They critique on issues such as human trafficking, sustainable development, energy, mining and the eradication of poverty.
"Human rights form the core of our UN advocacy. Ensuring human rights compels and sustains us in our work to restore just and harmonious relationships in and among human societies", they said.
Following a rights-based approach in the pursuit of sustainable development, the Sisters of Mercy (NGO), Mercy International Association for Global Action have published "A Guide to Rights-Based Advocacy- International Human Rights Law and Fracking."
For more information please visit www.mercyworld.org.